15 April 2021
UBS Tech Connect Series – PropTech
Thank you to UBS for inviting us to speak in the Tech Connect Series and share our thoughts on how the property industry is changing due to the adoption of Property Technology (PropTech). In this new era of digital transformation, companies have a unique opportunity to rethink how they use their office space, and technology can help them to make key transitions.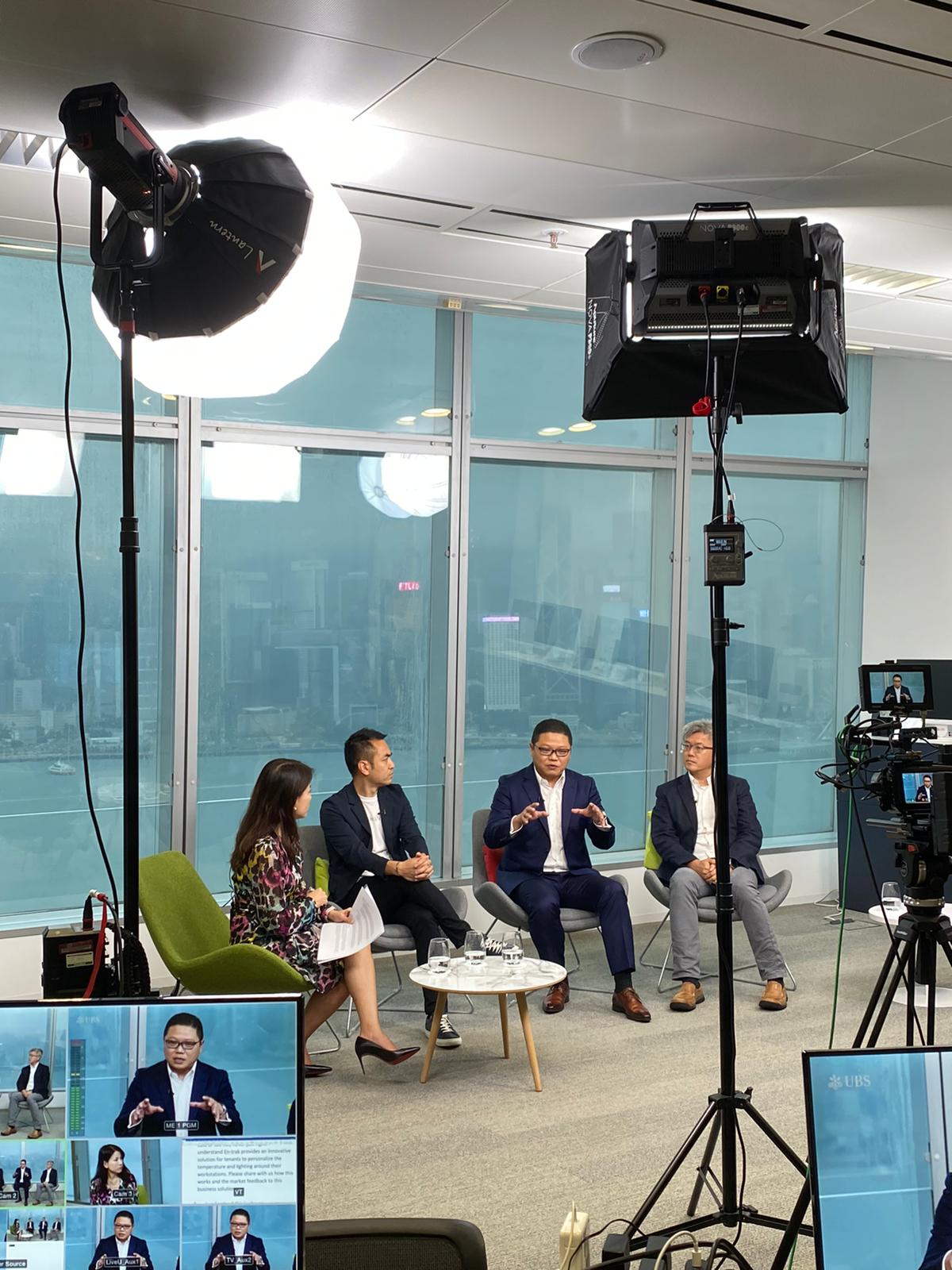 A special thank you to Ms. Eva Lee, Head of HK Equity of UBS Global Wealth Management (Chief Investment Office) for leading the panel discussion. We also enjoyed the great sharing from Mr. Aaron Lee from Dash Living & Mr. Simon Yeung from TABLE.co.
---
About En-trak
En-trak Hong Kong Limited is an award-winning proptech company backed by Alibaba and CLP. Founded in 2013, our solutions are used and trusted by hundreds of world-class clients> in Asia including Hong Kong Stock Exchange, Keppel Land, Sino Group, English Schools Foundation, Hong Kong Convention Centre and more.
Our mission is to make buildings more comfortable, sustainable and efficient. Our flagship solution En-trak™ Tenant Experience Platform (TEP) helps building owners enhance the value of their assets and improve NOI by enabling building occupants to control and personalize their workplace A/C and lightings, thus eliminating energy wastage and elevating tenants' comfort and satisfaction.
For more information, please visit www.en-trak.com or follow us on LinkedIn, Facebook and YouTube.