Expanding Singapore's tech boom
Singapore's business-friendly government and large pool of talent are paving the way for the island nation to become Asia's Silicon Valley. Tech titans like Amazon, ByteDance, and Alibaba are all expanding their presence in the business hub, with the projected office take-up by tech firms to increase by 500,000 sq ft in 20211.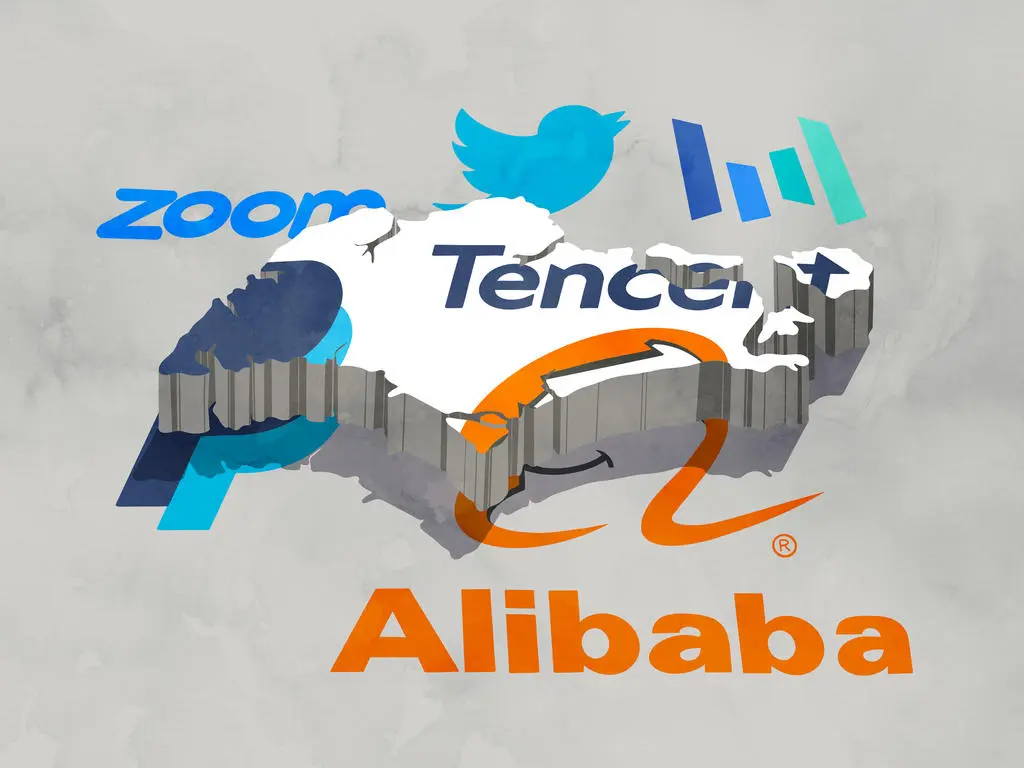 Tech titans are converging in Singapore (Photo: TODAYonline)
But Singapore's goal is not to serve as an efficient back office. The city-state has the greatest potential to serve as a hub for attracting top talent in software development, business development, and other advanced areas – leadership in tech.
To reach its full growth potential, Singapore will need to meet the needs of these highly skilled and talented people. With top-grade infrastructure and a vibrant social scene, the groundwork has already been laid. But workplace needs have to be addressed as well.
Unlike land-rich countries like the US or China, where new technology parks are built daily, Singapore must meet the office needs of tech companies mainly with existing or replacement building stock, much of it multi-tenant. This means that landlords play an integral role in curating workplace environments that meet the standards of top tech talent.
Meeting HQ standards
Unsurprisingly, tech companies often build and reside in highly tech-enabled headquarters. As they flock to Singapore, they will want to uphold these standards.
Take Googleplex, Google's corporate headquarters in Silicon Valley. The building is specifically designed to challenge one of the most rigid aspects of office design – HVAC. This new system allows every seat to have control over the amount and direction of airflow. This enables deeper integration with Google's new hot desk prototype, which adjusts the desk height, tilt, and temperature for an employee when they swipe in using their badge2.
This is just one of many examples of how advanced tech companies see their workplace needs: modern, personalized, tech-enabled spaces to foster collaboration and productivity.
What tech companies want in Singapore
Already we can see tech tenants seeking out an elevated office experience in Singapore. Recent leasing activities show that tech companies want a flexible office structure rather than set workstations.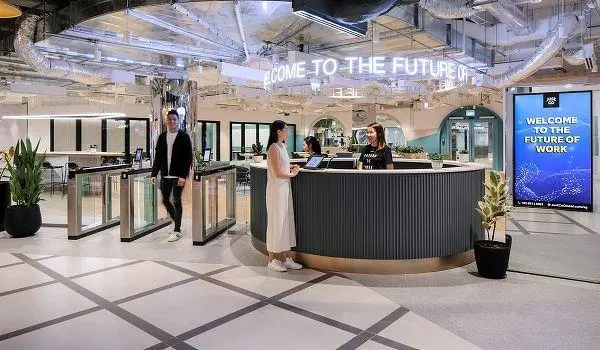 JustCo's newly developed tech-enabled space at the Centrepoint, featuring on-demand workspace and spatial analytics (Photo: The New York Times)
For example, Tencent Holdings is expected to take up 10,000 square feet or 200 seats at JustCo3, Singapore's pre-eminent provider of coworking space. To keep up with demand, JustCo is introducing a tech-driven pilot featuring real-time occupancy data to monitor occupancy levels and better manage overcrowding4.
To continue to attract not only tech companies, but the top talent within them, commercial real estate providers will need to continue developing in these areas with new tech-enabled workplace solutions and infrastructure.
How can buildings in Singapore meet these needs?
Replicating this more innovative approach to workplace design and management in a multi-tenant building is difficult, but not impossible. Commercial real estate owners and managers in Singapore are on the right track, as seen with JustCo's tech pilot. However, there is still room for improvement.
Buildings function as more than just a physical space for employees – they are essential enablers of productivity and creativity. When a top employee can reach productivity levels over 300 times higher than the average, fine-tuning this can be essential.
Although hardware has an important role to play, in many cases the answer is not the installation of thousands of new IoT sensors (unsurprisingly, tech companies can figure out how to install and use their own IoT systems). Instead, the focus should be on connecting landlord-controlled infrastructure with the occupants in meaningful ways, typically through software. 
Platforms like En-trak TEP allow occupants to fine-tune their thermal comfort in the office, giving them a say in how these systems are managed. When their feedback is processed by advanced machine learning algorithms, it enables landlords to provide optimized comfort while still maintaining overall control. This both increases positive perceptions of the workplace and removes thermal discomfort as a source of distraction and lowered productivity. 
The business interest
Singapore as a nation has a strong interest in attracting these companies – for employment, tax revenue, and upskilling opportunities. But commercial property owners have a stake as well. Tech companies don't just flock to tech hubs in search of talent – they thrive on being around other creative-minded companies and people in the immediate area. Developers that provide the digital infrastructure needed to attract and retain this type of occupant can actually create a positive feedback cycle, becoming a mini-tech hub in and of themselves.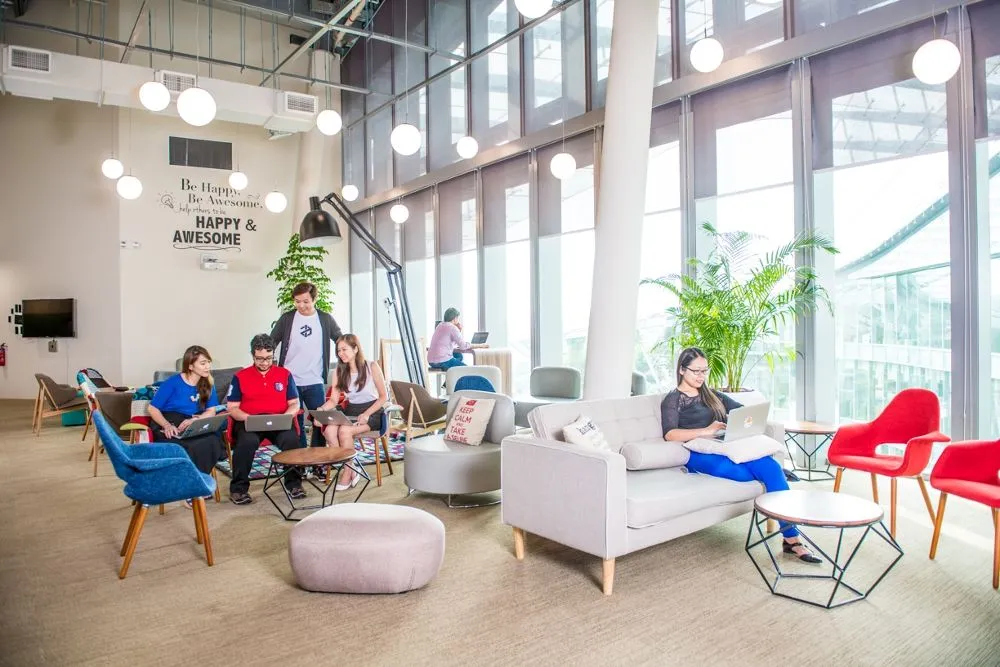 Singaporean employees working together at the GovTech Office (Photo: Dollars And Sense)
Singapore has always flourished by getting the details right, and commercial real estate is no different. Focusing on digital infrastructure can enable the CRE industry to play a role in pushing Singapore's economy forward and solidifying its position as Asia's Silicon Valley. 
1Big Tech is here, and it's snapping up real estate in Singapore | The Business Times, 16 Oct 2020
2Google's Plan for the Future of Work: Privacy Robots and Balloon Walls | The New York Times, 03 May 2021
3Big Tech is here, and it's snapping up real estate in Singapore | The Business Times, 16 Oct 2020
4JustCo Is Optimistic On The Future Of Flexible Workspaces As Demand Rises In The New Normal | AllWork.Space, 07 Aug 2020