What is flight-to-quality?
Over the past year, most companies were forced to adapt to hybrid or remote working. Now that many offices have reopened, or will soon, employees are reluctant to return to the old status quo. Companies are now faced with a choice: alter their workplace strategy and environment to meet new, higher expectations or risk losing employees to companies who will.
Consequently, many are making hybrid working arrangements permanent, "right-sizing" their offices, and upgrading their offices overall. Employers now seek buildings with more attractive workplace amenities and productive experiences in lieu of the older, lower-quality buildings they occupied before the pandemic. In short, they need a workplace worth braving a commute. This shift in demand has been labeled a "flight-to-quality."
The numbers support this trend across much of APAC. In Greater Bangkok, Grade B CBD buildings saw the highest drop in net take-up while Grade A buildings in the CBD actually increased their average rent by 3.2%1.
In Hong Kong, companies are seeking to upgrade their space to new, high-specification properties in decentralized areas, fleeing office buildings in the city's core submarkets. While properties in these submarkets are usually well-maintained, their buildings have an average age of 29 years and often do not have the attractive features occupants are now looking for such as larger floor plates and higher ceilings2.
But do tenants simply want newer and shinier buildings? Or are they looking for something more? Recent research suggests that APAC tenants are shifting towards a focus on employee wellness and productivity, prioritizing aspects such as lower density, fitness and wellness complexes, and flex workspaces3.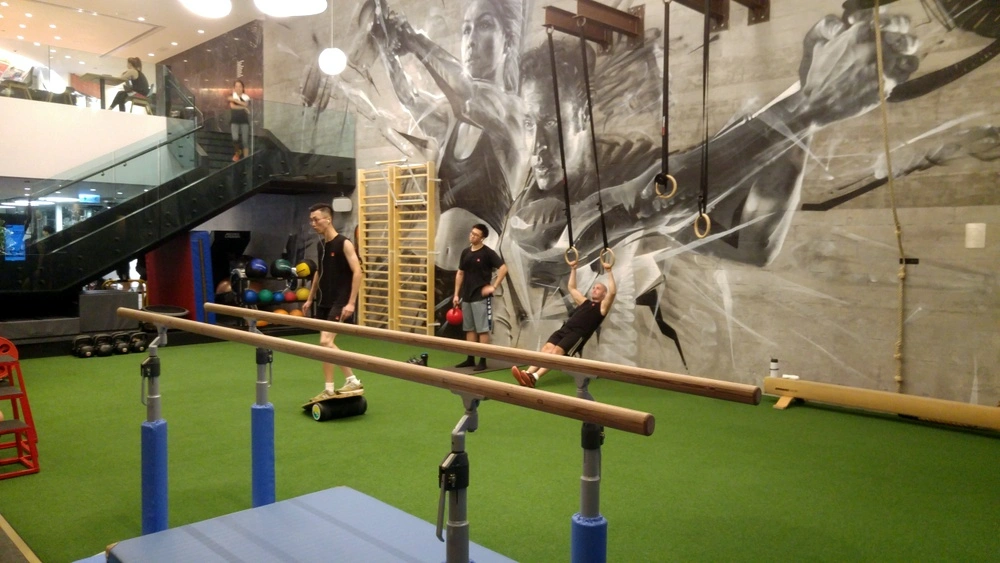 A look inside PureFitness, One Taikoo Place's spacious fitness center (Photo: Healthy HKG)
An assessment of typical amenities offered by newer developments shows the importance of this demand. In Hong Kong, One Taikoo Place, completed in 2018, includes features such as large floor plates, a fitness and yoga studio, and flexible workspaces4. These features are not just marketing fluff. They encompass much of what tenants (and their employees) are looking for as we shift into a post-COVID era.
How can new buildings leverage this trend?
There's no question that newer spaces and fancier amenities are appealing to occupants. But it's not enough to simply provide the amenities – developers also need to consider how they will provide tenants access to those amenities. With thousands of occupants and an increasing number of services, a software platform is the inescapable conclusion. This has led to the birth of the "tenant app."
For example, The Parq, a Grade A 320,000 sqm mixed-use development in Bangkok opened in 2020, offers a tenant mobile app with QR code parking access, an air quality and wellness dashboard connected to the building's smart sensors, and information about products, services, events, and promotions5. Singaporean developer Keppel Land provides access control, flex space booking and thermal comfort control through mobile apps at IFC2, a 49-storey office tower in Jakarta.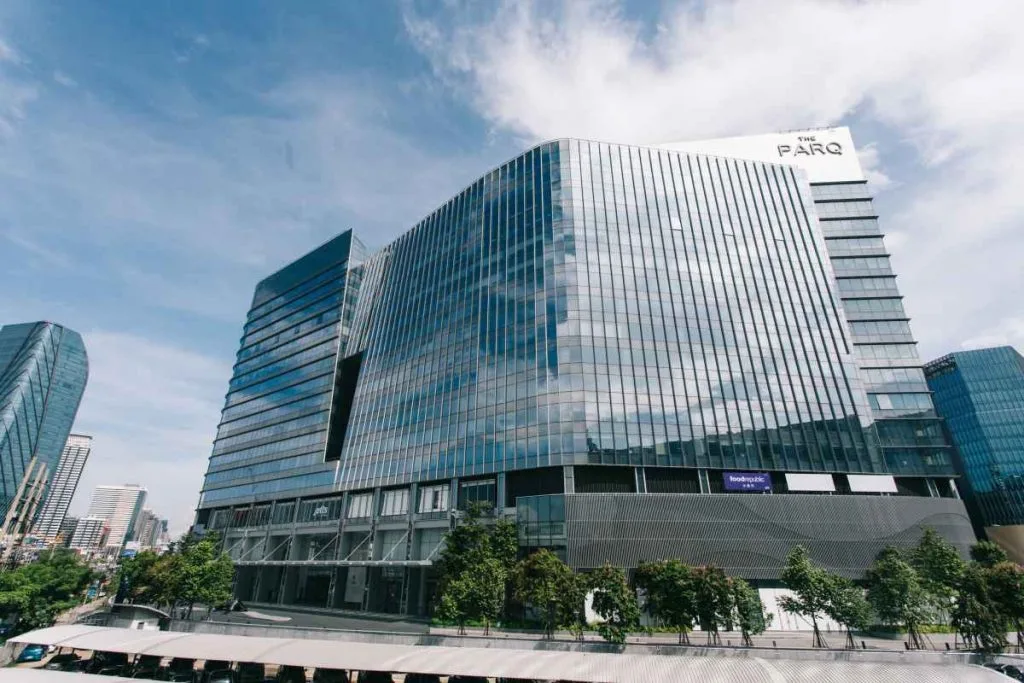 The Parq, a Grade A mixed-use development building in Bangkok (Photo: Seven Peaks Software)
However, integrating a software platform into building operations does not only affect convenience and efficiency. It can also collect valuable data about tenant preferences and needs, allowing landlords to continuously adapt and provide a competitive tenant experience beyond the first few honeymoon years. IFC2 Jakarta was able to use their occupant activity data to immediately optimize their HVAC operations, saving over 20% within a month.
By building a comprehensive data-generating platform around building amenities, developers of new Grade A buildings can ensure that their tenants are able to make the most of their investment, driving higher returns and stable tenancies in the long term.
How can older buildings keep up?
Upgrading older buildings to provide world class amenities is not feasible in many cases. There may be structural barriers such as low ceiling heights preventing the addition of a new fitness center. In other cases, it is simply not financially sound to invest in large amounts of new construction or restructuring the entire building management strategy.
Once again, software may be the answer. Regardless of age or grade, most commercial buildings have centralised services, or services that can be centralised for the benefit of the tenant. A common example is air conditioning. Using software like En-trak TEP to balance central optimisation and local in-office control can help the tenant to achieve important objectives in both sustainability and wellness. Occupant feedback about thermal comfort and automatic integrations with office systems like access control and room booking give TEP the data it needs to learn preferences and patterns, optimizing temperatures with AI algorithms.
These types of software platforms enable older buildings to deploy cost-effective solutions to give tenants the level of comfort and control that they became accustomed to while working from home. Even without flashy amenities, bread-and-butter conveniences and other tools provided through software can keep an older building competitive with demanding tenants.
Take Hongkong Land, a company whose portfolio in Central consists largely of buildings over two decades old. Their tenant app Centricity, launched in 2019, offers retail discounts, giveaways, spa deals, concierge services, and restaurant bookings to make the office and city experience seamless6. Hongkong Land has also developed Centricity flex spaces which include open work areas, private meeting rooms, and healthy cafes which can be booked via the Centricity App7. They have found success despite their aging buildings by leading the pack in providing daily conveniences through an easily accessible platform.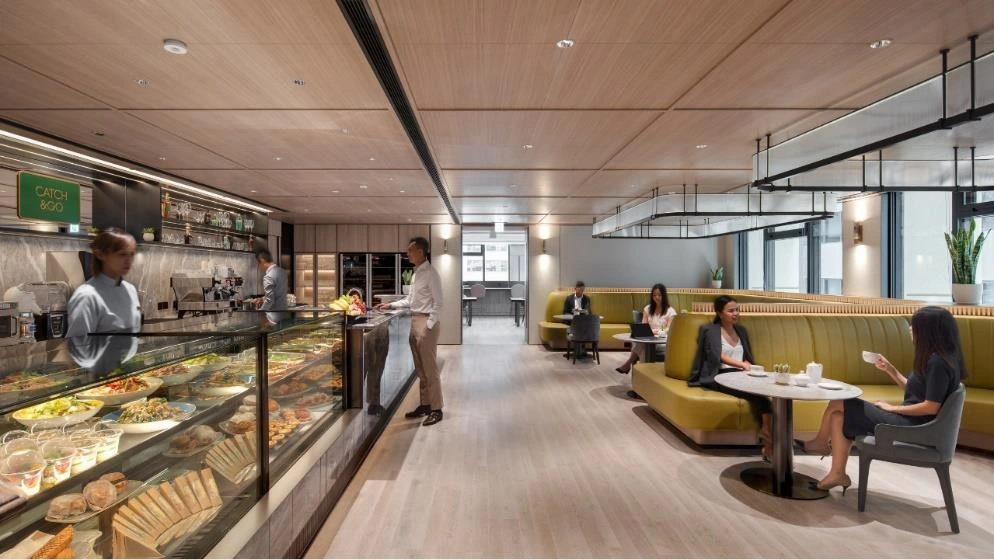 Hongkong Land launches flexible workspace, Centricity Flex, in Central (Photo: PRC Magazine)
So while new Grade A buildings are setting a new standard for office building amenities, older and lower-grade buildings can still provide an elevated digital experience to make sure they do not fall far behind. Regardless of the age or amenities of a building, tenant-facing software is fast becoming a must-have. The growing need for offices to sell themselves to individual occupants is driving an explosion in tenant experience investments – software to make that possible is now table stakes for staying competitive in the CRE game in APAC. 
1Bangkok Office MarketView Q1 2021 | CBRE Thailand, 01 Jun 2021
2Hong Kong Major Report – Reshaping the Hong Kong Office Market – Chapter 1 The Flight-to-Quality Dynamic | CBRE, 12 Oct 2020
35 ways employees now think differently about the workplace | JLL, 09 Feb 2021
4One Taikoo Place | Swire Properties, 15 Jul 2017
5Work Well & Live Well | The PARQ, 04 Sep 2020
6Centricity App | Centricity, 15 Apr 2021
7Centricity Flex | Centricity, 20 Apr 2020
To learn more about any of our smart office solutions, email us at info@en-trak.com. In the meantime, find more information about our solutions & technologies below. 
Our Smart Energy PropTech Solutions:
1. Tenant Experience Platform
2. Smart Connected Office
3. Energy of Schools
Technologies:
1. HVAC On-demand 
2. Wireless Lighting
3. Real-time Energy
4. Integrations