5 August 2022
Alibaba Takes Big Step Towards Net Zero With En-trak Smart Solution 
Alibaba deployed En-trak at their Times Square, Hong Kong office to enhance
employees' thermal comfort and productivity and drive sustainability and net-zero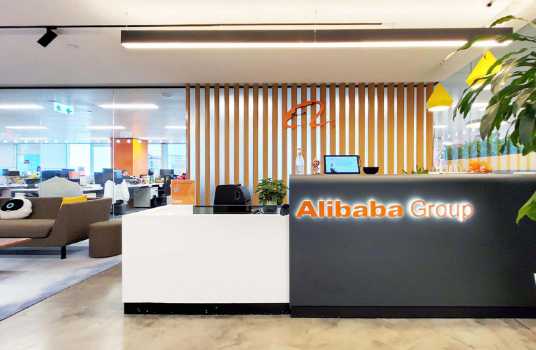 Corporate sustainability executives have long complained about the seeming inability to reduce cooling in commercial office buildings. A complex mix of incentives, control and information has made it difficult to take even common sense steps in the right direction.
Landlords often control all air conditioning settings, but they have limited knowledge of what is happening inside tenanted areas. This makes it difficult for them to reduce cooling without risking tenant complaints. Tenants, for their part, typically have neither incentive to save nor control over their own office settings.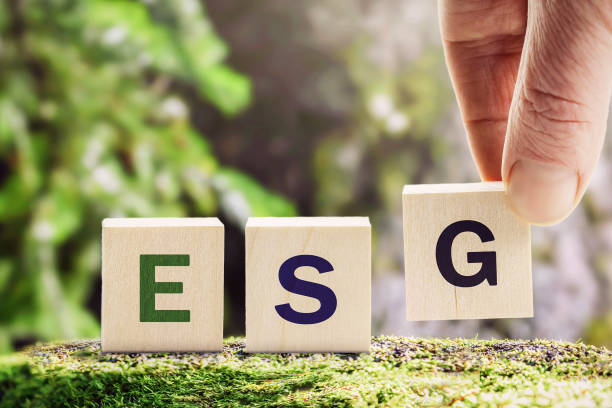 Recently a combination of new technology and ESG reporting requirements have started to change this dynamic. Tenants are increasingly interested in reducing their demand for cooling as part of net zero initiatives or pending requirements to report indirect "scope 3" carbon emissions. Meanwhile, landlords now have access to a wide range of new property technology solutions.
Under these changing circumstances, Alibaba Hong Kong reached out to the landlord of their office at Times Square, Wharf Properties. The objectives were clear: improve occupant thermal comfort, reduce the administrative burden from handling temperature complaints, and cut energy use by reducing total cooling.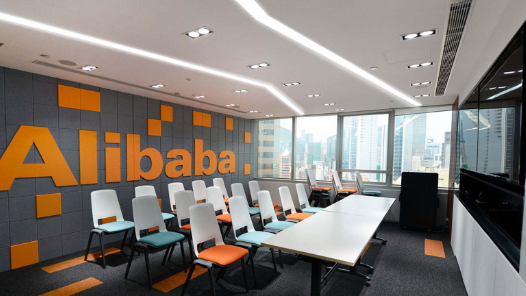 The Wharf team at Times Square supported Alibaba in the deployment of Tenant Experience Platform (TEP), a software solution by award-winning Hong Kong property technology company En-trak that provides office occupants with smart control of their aircon units via a mobile app. TEP allows Alibaba staff to request cooler or warmer temperatures and then optimizes settings based on that feedback. It also syncs temperature settings with room booking schedules and occupant attendance, enabling automatically reduced cooling in unoccupied areas.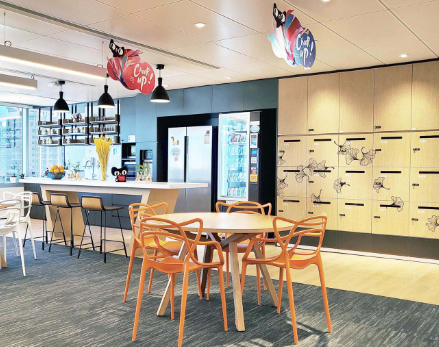 TEP has already cut temperature-related complaints to building management by 100%, and is projected to reduce air conditioning energy use in select areas by 4-8%. Initial occupant feedback is extremely positive.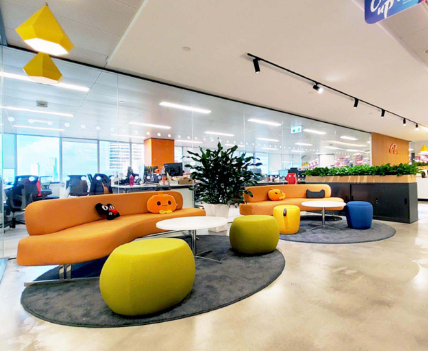 "Uncomfortable temperatures are obstacles to high performance – with that issue out of the way, we can achieve even greater things."
This project is a first for Hong Kong by providing smart building features through a "tenant choice" model. Instead of requiring tenants to use a single landlord-provided tenant app, Wharf has allowed tenants to bring their own innovation to the building and, by doing so, has ultimately enabled better solutions more suited to tenants' needs.
*Photo sources from Hong Kong Design Centre