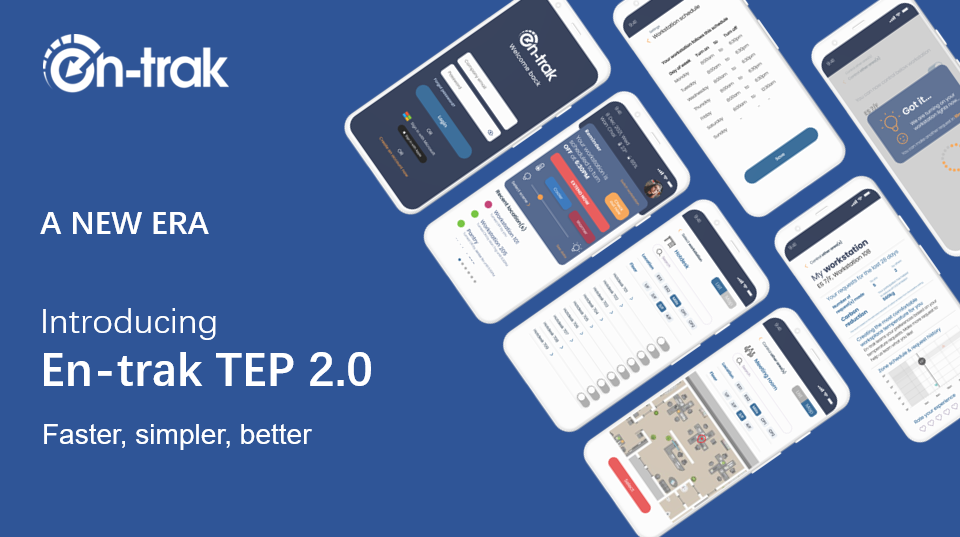 Date of Launch: Friday 20th May 2022
Title: Brand new design for our TEP A/C & Lighting On-demand app.
Dear all,
On the 20th of May 2022, Friday, we will be launching our latest version of TEP 2.0. This update is designed to improve your user experience and make it even easier for you to control and personalize your office A/C and lighting. No more too hot or too cold again.
Don't worry! There is nothing you need to do. The app will automatically update itself, depending on your App Store or Google Play Store user setting.
Below is a sneak peek of what you can expect. If you would like us to walk you through the new app, please kindly contact us at support@en-trak.com or call your dedicated En-trak consultant today.