2 November 2020
Smart and Green School: The challenges and opportunities
In November, En-trak hosted a Smart and Green School webinar together with the Business Environment Council (BEC) & English Schools Foundation (ESF) to discuss the challenges and opportunities to transform our schools into smarter & greener learning environments.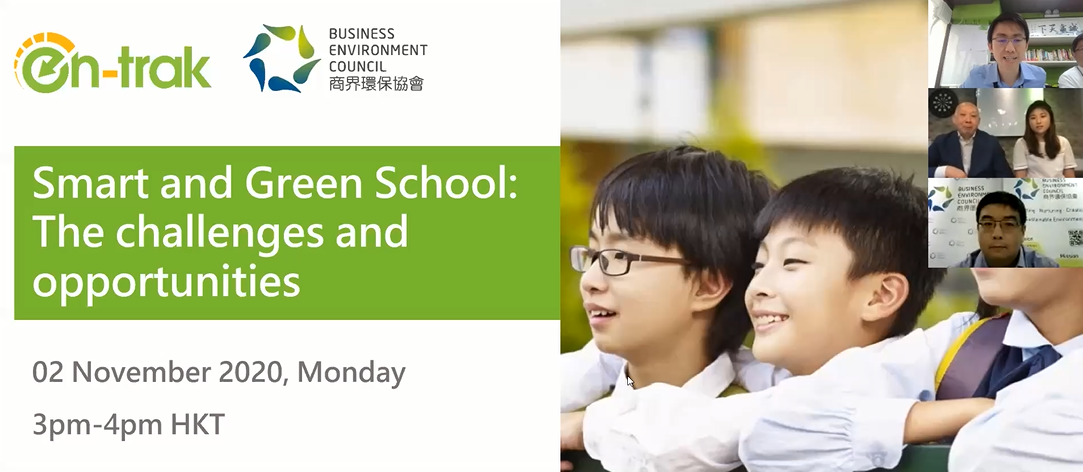 We were happy to have Ir. C. F. Leung, Director – Operations of BEC, and Mr. Kenneth Tam, Head of Health, Safety, and Sustainability of ESF, to be our guest speakers and provide valuable insights to hundreds of principals and teachers.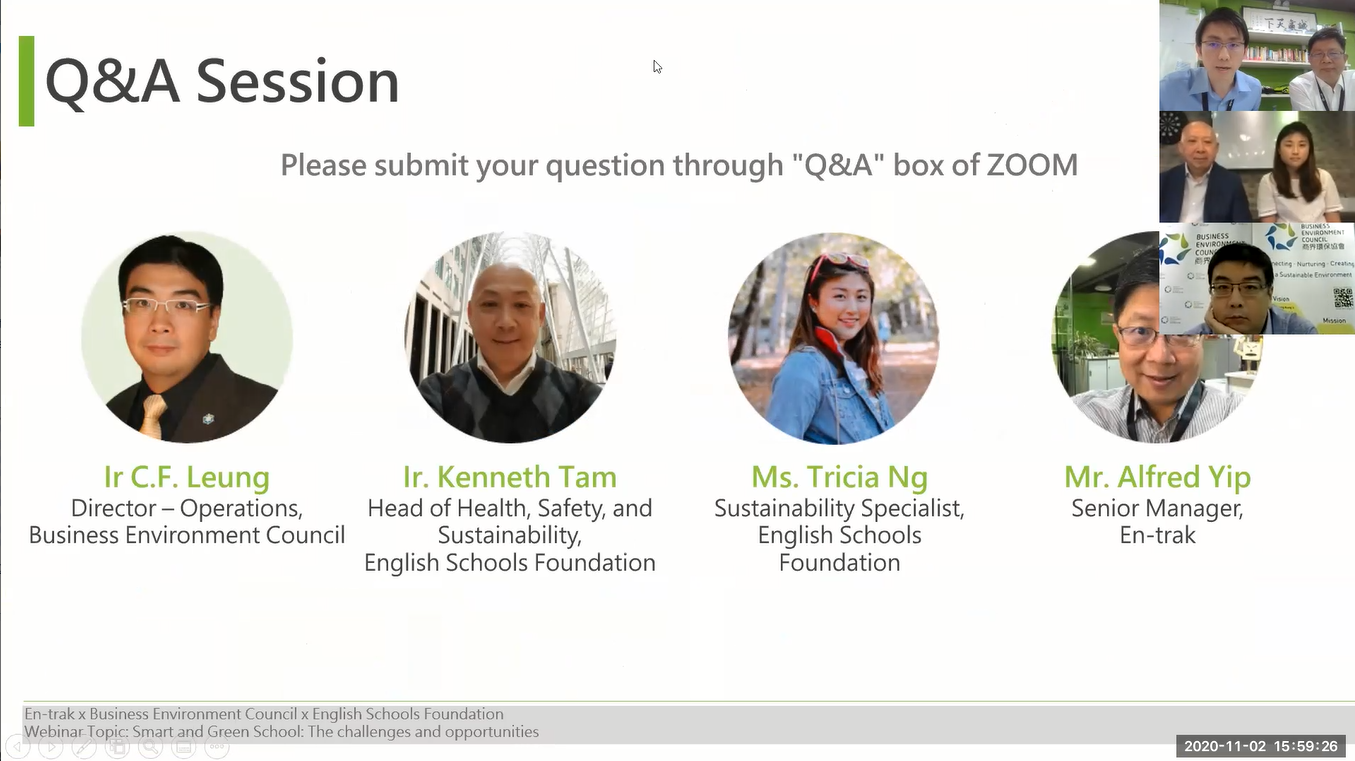 ---
About En-trak
En-trak Hong Kong Limited is an award-winning proptech company backed by Alibaba and CLP. Founded in 2013, our solutions are used and trusted by hundreds of world-class clients> in Asia including Hong Kong Stock Exchange, Keppel Land, Sino Group, English Schools Foundation, Hong Kong Convention Centre and more.
Our mission is to make buildings more comfortable, sustainable and efficient. Our flagship solution En-trak™ Tenant Experience Platform (TEP) helps building owners enhance the value of their assets and improve NOI by enabling building occupants to control and personalize their workplace A/C and lightings, thus eliminating energy wastage and elevating tenants' comfort and satisfaction.
For more information, please visit www.en-trak.com or follow us on LinkedIn, Facebook and YouTube.